Editing Quality
The quality of editing that we provide is at par with the standards accepted at international universities. Whether you wish to get your thesis edited for guaranteed high scores or have your research paper checked for getting it published in an international journal, you can rely on our quality. We hold the ISO certification, which is a proof of the reliable quality that we provide. Here are some points that define the quality of editing that we provide.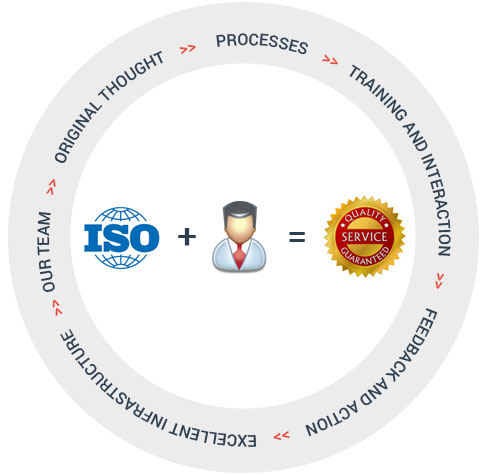 Processes: We have a seamless process of editing. First the documents are assessed by an editorial team and editing requirement is defined. Then a suitable editor with subject matter expertise is assigned. Finally, an editing report is also provided to ensure that our clients understand the changes made and suggestions given.
Training and Interaction: Our editors undergo regular trainings to ensure that we meet the ISO 9001:2008 standards on a consistent basis. They learn about the new rules that journal houses prescribe, as well as changes in the editing styles that are followed by students across the world.
Feedback and Action: We invite regular feedback from our clients. This enables us to stay connected with them, as well as improve our processes and services according to the feedback received.
Excellent Infrastructure: The infrastructure that we have created helps us to maintain steady quality standards. We interact with the students over email and Skype to understand their requirements and take inputs.
Our Team: We have a team of highly experienced editors who have experience of working with leading colleges as research editors.
Original thought: The editors use an innovative approach and original thought process to improve the quality of research documents. They use relevant and updated references that make sure that the papers we edit acquire a much better look and feel.
If you wish to check our quality, you can access the samples that we have provided.